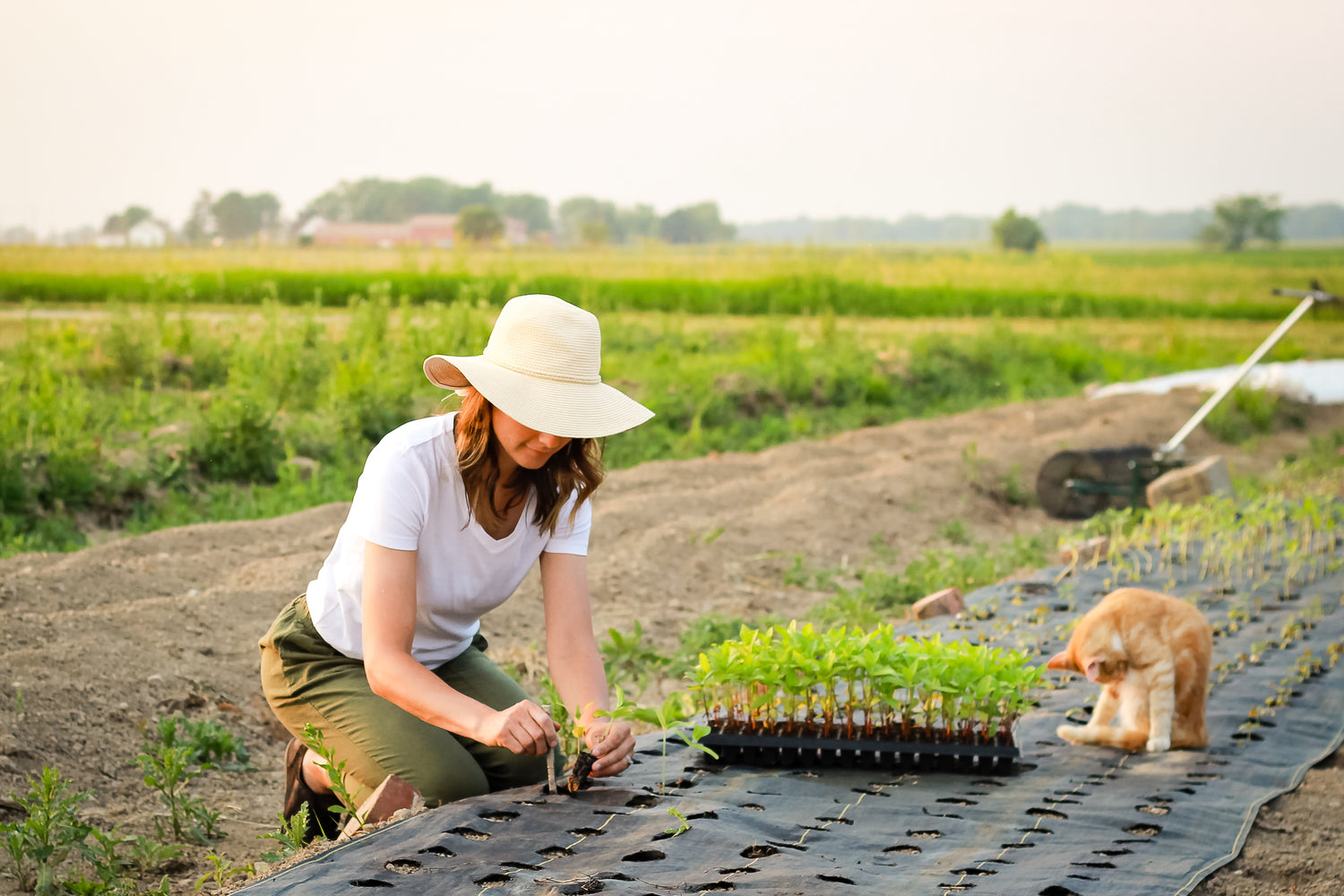 Five years ago, I was working in a career I was no longer passionate about. I was burnt out, unmotivated, and wondering what I was doing with my life. I spent so much time dreaming of doing something different - putting my hands to work that was full of meaning. I wanted to create and build a business that would intentionally serve other's lives.
Initially, I thought that dream was market gardening, but I stumbled upon cut flowers and the rest is history. My goal quickly became to have a flower farm where I could supply my community with blooms that are locally grown, without the harmful chemicals - flowers that are fresh and not flown in on airplanes from other continents. To bring joy, memories, and love with flowers because that's what flowers do. I've had so many conversations with people I don't even know about flowers - how flowers make them feel, how flowers remind them of their mothers or grandmothers, how flowers take them back to their childhood.
God created this special kind of beauty and I'm here to help share it with you all. I have three children who are right beside me most of the time in the flower field, and I wouldn't have it any other way. They learn and play among the flowers. They see the hard work that goes into stewarding the plants and the blooms that are the reward. I hope they always keep these lessons with them.